Michelle Harrison joins Smythe LLP as Chief Information Officer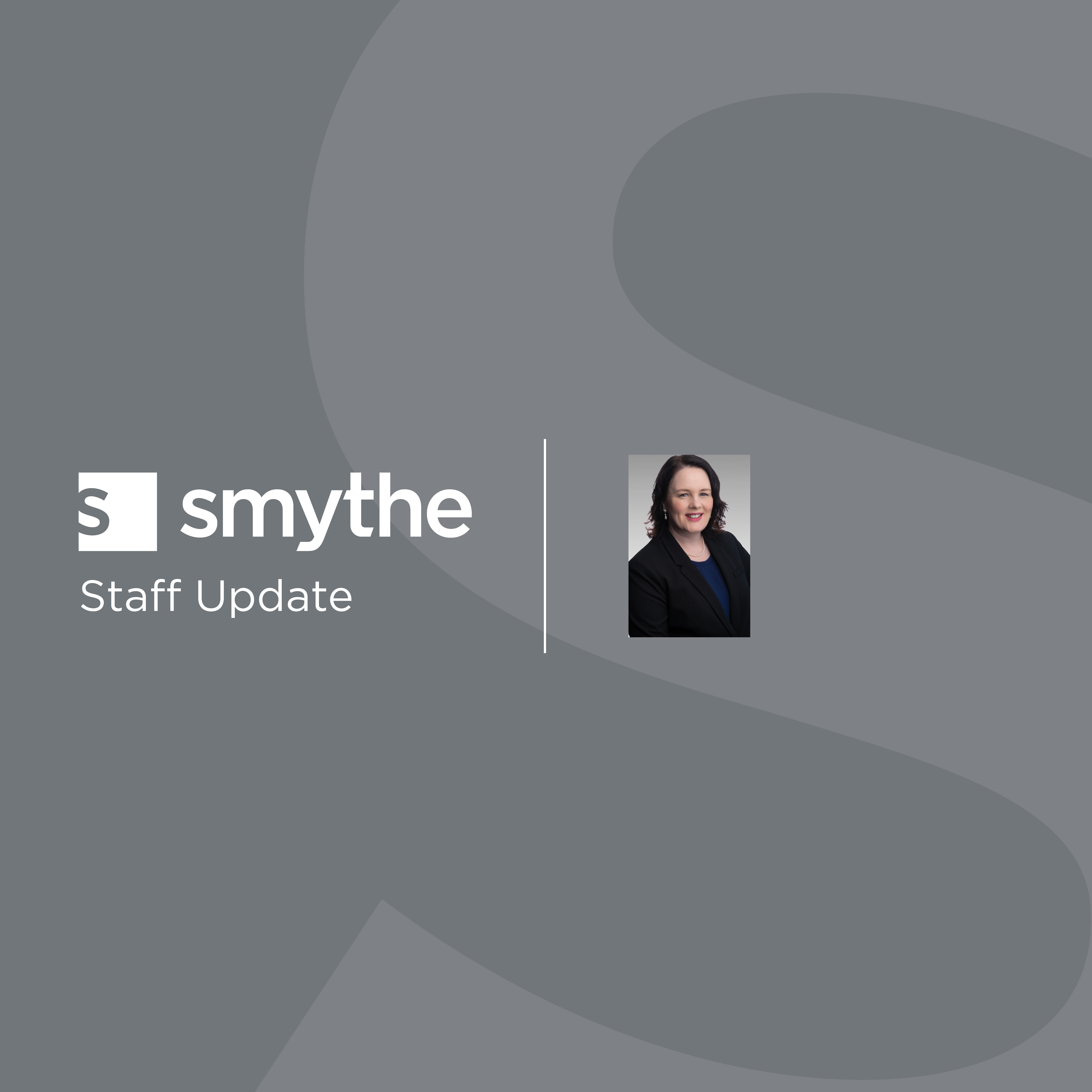 FOR IMMEDIATE RELEASE – February 5, 2021
VANCOUVER, BC – Smythe LLP (Smythe) is pleased to welcome Michelle Harrison to the Firm effective January 12, 2021.
Michelle Harrison joins Smythe as its inaugural Chief Information Officer (CIO). As CIO, Harrison will oversee the Firm's technology and innovation strategy. Smythe views technological innovation as a critical element of achieving its vision of being the leading professional service firm in the marketplace and the creation of this position was the next step towards this goal.
"We look forward to welcoming Michelle to the Firm with her extensive experience and innovative ideas," says Smythe Managing Partner,
Bob Sanghera. "She is a pivotal example of the direction the Firm would like to take in order to keep up with the rapid changes in the business, technology and work environment."
Harrison joins the Firm with over 20 years of technology experience spanning the financial services, telecommunications, insurance and regulatory sectors. Most recently, Harrison was Director of Industry Experience and Operations for the Vehicle Sales Authority of BC, where she led a variety of business functions, including technology. During her time at the VSA, Harrison was responsible for developing and delivering the organization's digital strategy, transforming and modernizing the technology to generate efficiencies and lay a foundation for the use of innovative approaches in industry regulation.
"I'm excited to join Smythe and work with the Partners to create digital services that will transform the client and employee experience," says Harrison. "Professional services firms are experiencing disruption from artificial intelligence and machine learning, as well as new and emerging technologies that will inevitably impact the services that Smythe offers. It's exciting to be a part of a team that sees that disruption and wants to harness it for the benefit of their clients."
About Smythe LLP
Smythe LLP is a full-service accounting firm recognized for exceptional work in the areas of assurance, Canadian and US taxation, valuation, insolvency and business advisory services in Vancouver, Langley and Nanaimo. Our clients include private and public companies, family-owned businesses and not-for-profit clients. Our skilled audit, tax and advisory specialists are a diverse team of professionals – many of whom are experts in the real estate and construction, mining and resource, insurance and technology industries across BC and Canada-wide.
– 30 –
Natasha Kambo
Marketing Coordinator
E: nkambo@smythecpa.com
D: 604 694 7559
T: 604 687 1231