Smythe Elevates Fraser Valley Presence with New Office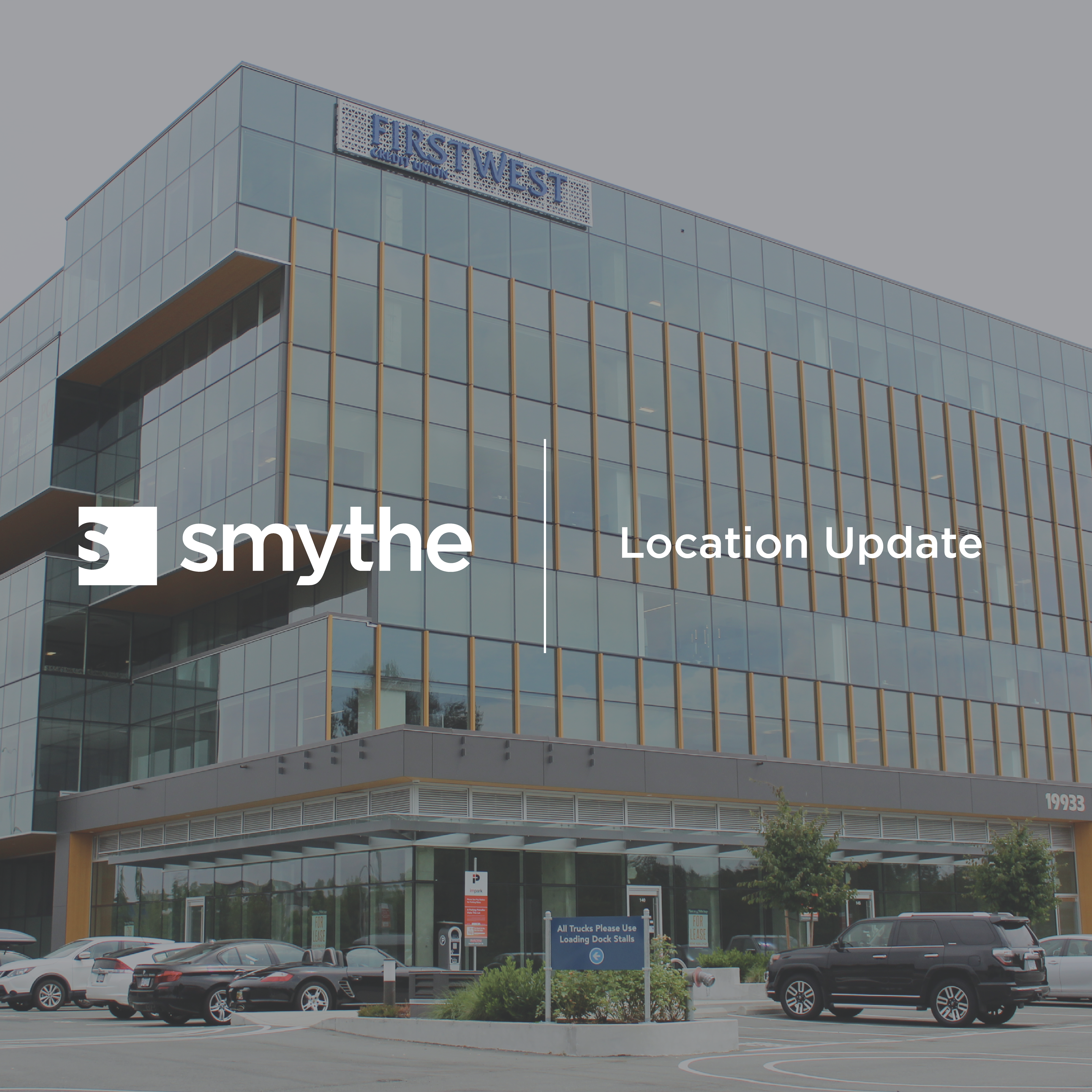 FOR IMMEDIATE RELEASE – June 29, 2021
VANCOUVER, BC – Smythe LLP (Smythe) is proud to announce that its Langley team has moved to a new office location as of June 28, 2021.
It is with pleasure that Smythe would like to announce that its Langley office has transitioned to a new office space as of June 28, 2021. The highly anticipated move comes two years after the Firm secured the space within the new development when it broke ground in 2018.
"We've come a long way since our expansion into the Fraser Valley in 2016," says Managing Partner, Bob Sanghera. "This a celebratory mark of growth for the Firm and a step further towards a larger B.C. presence."
With a well-appointed lobby, a fitness centre, neighbouring retailers and an efficient floor plan, this new office space allows Smythe Langley to park itself in a central hub that connects to major highways and public transportation. The First West building will also target Rick Hansen Accessibility Certification, align with Canadian Psychologically Healthy and Safe Workplace Standards and incorporate sustainable building practices. This move is a sign of Smythe's continued growth and will further position Smythe's presence as a leader of mid-size accounting firms within the Fraser Valley while also accommodating its growing team with a more expansive office space.
"We look forward to what this move will bring to the Firm and Smythe's identity in the Fraser Valley," says Langley Partner, Randy Munro. "We are very excited to be situated in a more spacious office and for our clients to be a part of this milestone as they visit our office space."
Smythe's new Langley office's address is:
600 – 19933 88 Avenue, Langley, B.C. V2Y 4K5
About Smythe LLP
Smythe LLP is a full-service accounting firm recognized for exceptional work in the areas of assurance, Canadian and US taxation, valuation, insolvency and business advisory services in Vancouver, Langley and Nanaimo. Our clients include private and public companies, family-owned businesses and not-for-profits. Our skilled audit, tax and advisory specialists are a diverse team of professionals – many of whom are experts in the real estate and construction, mining and resource, insurance and technology industries across BC and Canada-wide.
– 30 –
Sara Wasiuta
Senior Marketing & Communications Manager
E: swasiuta@smythecpa.com
T: 604 687 1231