Smythe announces new office in the Exchange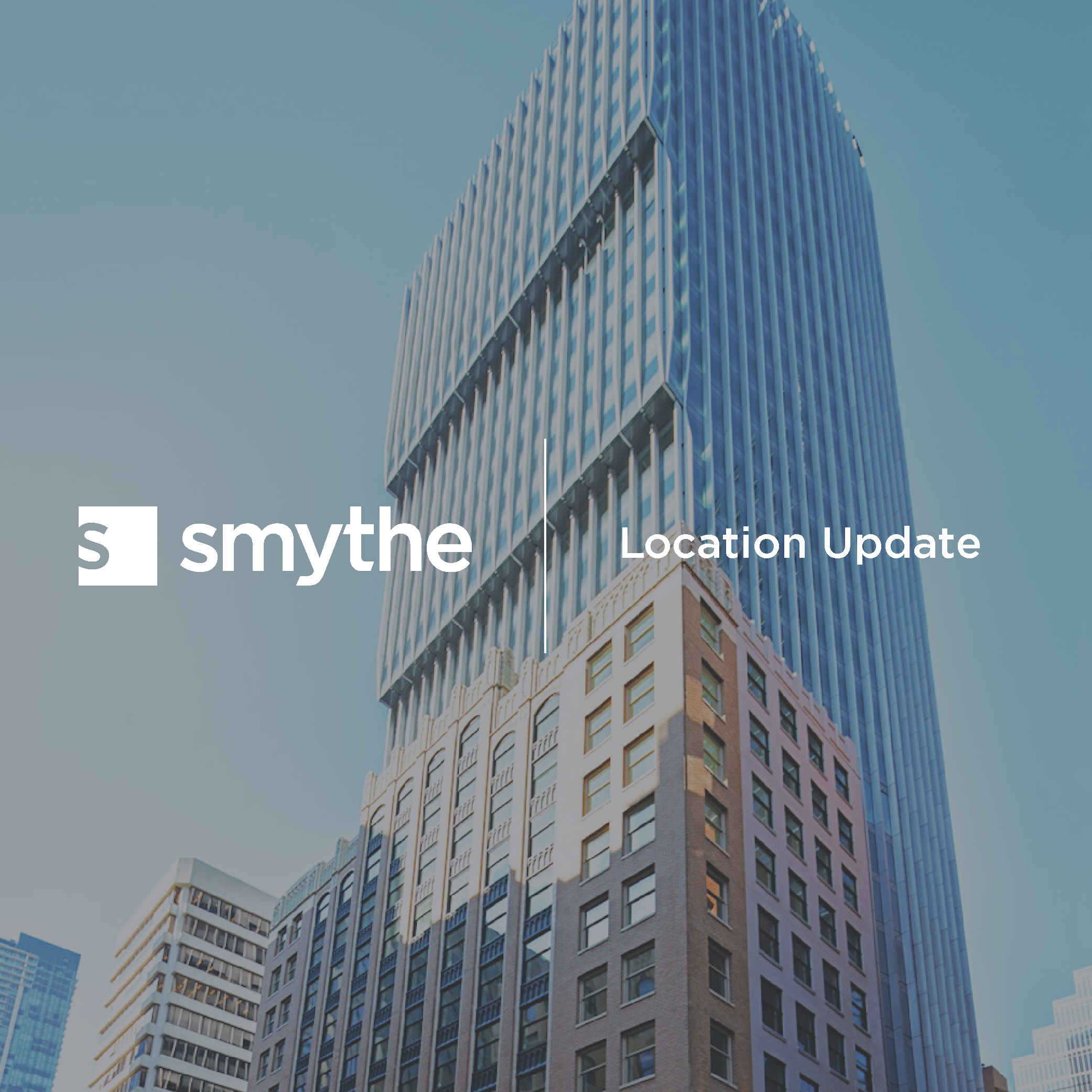 VANCOUVER, BC – October 29, 2018 – Smythe LLP (Smythe) is pleased to announce that we have moved into our brand new office space located in the Exchange tower at 1700 – 475 Howe Street in downtown Vancouver, as of October 29, 2018.
Our new, larger office space is located across three floors of the restored Stock Exchange Building, and provides more room for our growing team, as well as a sustainable, eco-friendly and efficient environment for our clients and our community. "We are proud of the space we have created for our staff and clients, and feel our new office reflects the progressive, dynamic and innovative firm we have grown into," explains Bob Sanghera, Managing Partner. "We also feel good about being in Vancouver's first LEED Platinum heritage conversion, with highly efficient internal regulations, reduced energy costs, consumption and CO2 emission. This building is a welcomed addition to the Vancouver community."
We remain committed to our clients and are confident that this larger and more modern office space means a greater ability to offer a full-range of services as an accounting, tax and advisory firm.
About Smythe LLP
Smythe LLP is a full-service accounting firm recognized for exceptional work in the areas of assurance, Canadian and US taxation, valuation, insolvency and business advisory services in Vancouver, Langley and Nanaimo. Our clients include private and public companies, family-owned businesses and not-for-profit clients. Our skilled audit, tax and advisory specialists are a diverse team of professionals – many of whom are experts in the real estate and construction, mining and resource, insurance and technology industries across BC and Canada-wide.
Smythe Media Contact
Kaylee Leitch
Marketing Coordinator
Smythe LLP
CHARTERED PROFESSIONAL ACCOUNTANTS
1700 – 475 Howe St, Vancouver, BC V6C 2B3
D: 604 694 7523 T: 604 687 1231 E: kleitch@smythecpa.com
VANCOUVER | LANGLEY | NANAIMO