Smythe Announces Three Promotions at Nanaimo Office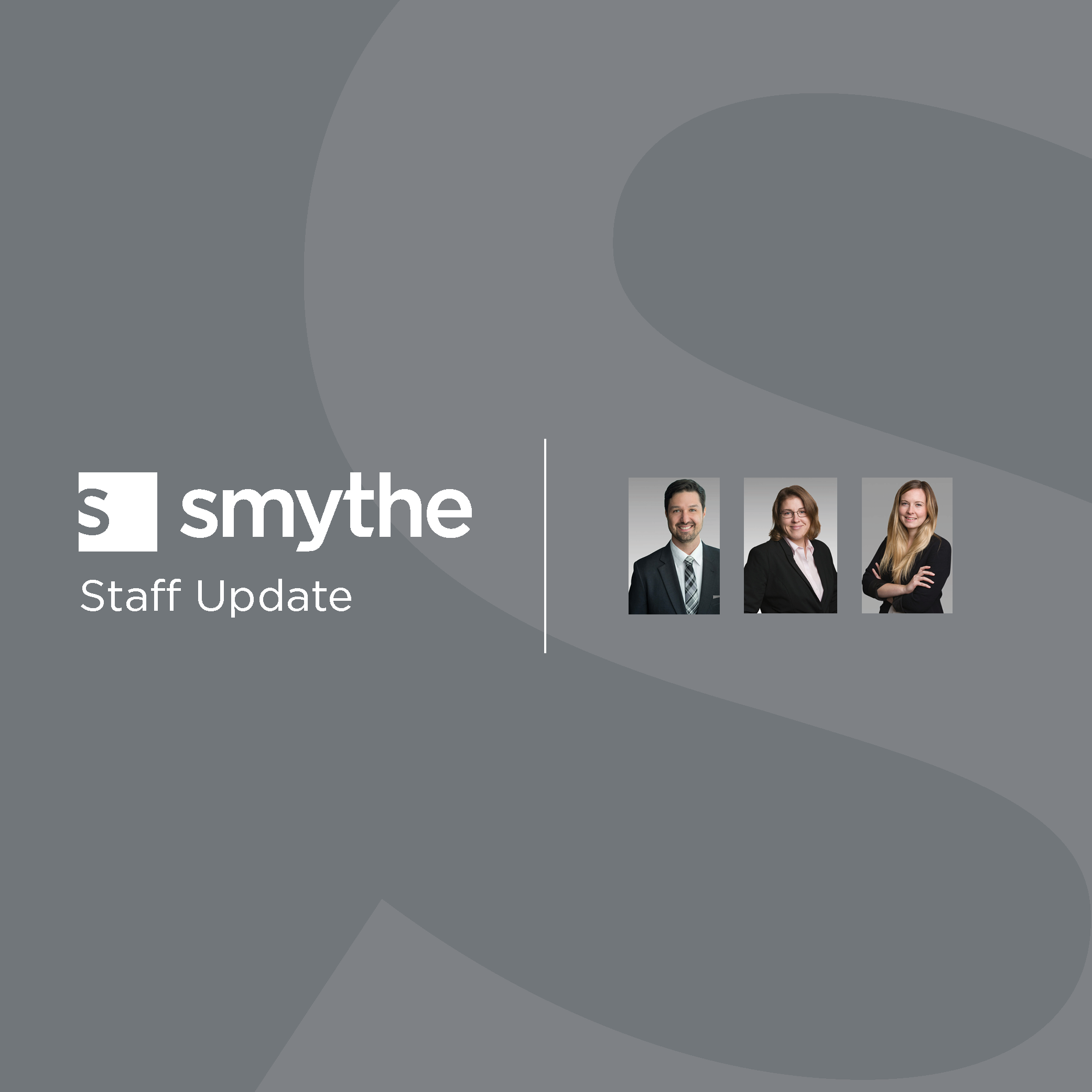 NANAIMO, BC – Smythe LLP (Smythe) is pleased to announce the promotions of one partner and two managers at our Nanaimo office. We are pleased to welcome Trevor Topping, CPA, CA, CBV to the partnership and are excited to have Lesley France, CPA and Alanna Mann, CPA join our management team.
Trevor Topping has been with the Firm since 2016 and specializes in providing accounting, tax, valuation and advisory services across many industries. Trevor is based out of the Firm's Nanaimo offi­ce and provides clients with both advisory and accounting services. In addition to working with Smythe's accounting clients, Trevor is also a Chartered Business Valuator and member of our Advisory team. As partner, Trevor's role is to oversee the Nanaimo offi­ce and be a trusted advisor primarily to Smythe's Vancouver Island-based clients.
Lesley France joined Smythe in November 2015 when the Firm expanded its practice to Nanaimo. She graduated from North Island College with a Bachelor of Business Administration, specializing in accounting, and received her CPA designation in 2018. Lesley specializes in providing accounting, assurance and tax advisory services to privately-owned companies and not-for-profit organizations in various industries. Within the Firm, Lesley is active in staff development, mentoring and coordinating staff wellness and team building events.
Alanna Mann joined the Firm in 2015 and has worked in public practice for six years. She attended Vancouver Island University and obtained her CPA designation in 2019. Alanna is primarily focused on providing assurance, accounting and tax services to clients in the retail, construction and logging industries. In addition, she has recently started working with Smythe's Advisory team, assisting with business valuations relating to business sales and acquisitions, matrimonial disputes and succession planning.
Please join us in congratulating Trevor, Lesley and Alanna on their promotions.
About Smythe LLP
Smythe LLP is a full-service accounting firm recognized for exceptional work in the areas of assurance, Canadian and US taxation, valuation, insolvency and business advisory services in Vancouver, Langley and Nanaimo. Our clients include private and public companies, family-owned businesses and not-for-profit clients. Our skilled audit, tax and advisory specialists are a diverse team of professionals – many of whom are experts in the real estate and construction, mining and resource, insurance and technology industries across BC and Canada-wide.
– 30 –
Smythe Media Contact
Kaylee Leitch
Marketing Specialist
E: kleitch@smythecpa.com
D: 604 694 7523
T: 604 687 1231