Smythe announces two manager promotions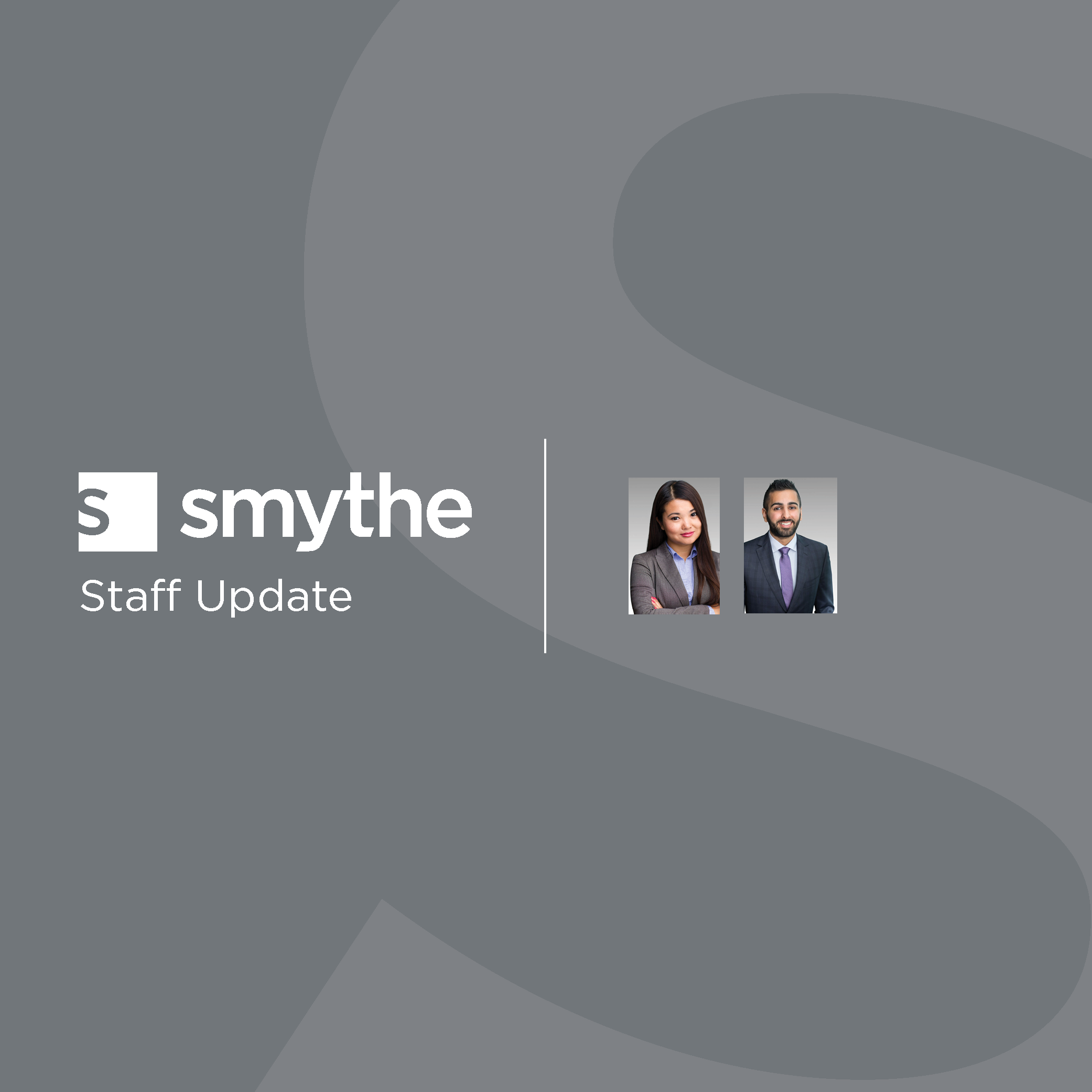 VANCOUVER, BC – January 2019 – Smythe LLP (Smythe) is pleased to announce the promotion of two managers at our downtown Vancouver office.
Our new senior manager:
Dora Reid, CPA, CA, joined Smythe in 2008 and is primarily focused on providing accounting, assurance and advisory services to private companies in various industries including, real estate, manufacturing, hospitality and retail. Within the Firm, Dora is active in campus recruiting and student mentoring and development.
Our new manager:
Gagandeep Ahluwalia, CPA, joined Smythe's advisory practice in 2017. He has worked on a number of buy and sell side M&A advisory engagements, as well as business valuations in the contexts of management buyouts, succession planning and matrimonial disputes. Prior to joining Smythe Advisory, he spent four years with Smythe's accounting practice, providing assurance and tax services to private companies across a broad range of industries.
About Smythe LLP
Smythe LLP is a full-service accounting firm recognized for exceptional work in the areas of assurance, Canadian and US taxation, valuation, insolvency and business advisory services in Vancouver, Langley and Nanaimo. Our clients include private and public companies, family-owned businesses and not-for-profit clients. Our skilled audit, tax and advisory specialists are a diverse team of professionals – many of whom are experts in the real estate and construction, mining and resource, insurance and technology industries across BC and Canada-wide.
Smythe Media Contact
Kaylee Leitch
Marketing Specialist
E: kleitch@smythecpa.com
D: 604 694 7523
T: 604 687 1231