Smythe welcomes Ben Capps to the partnership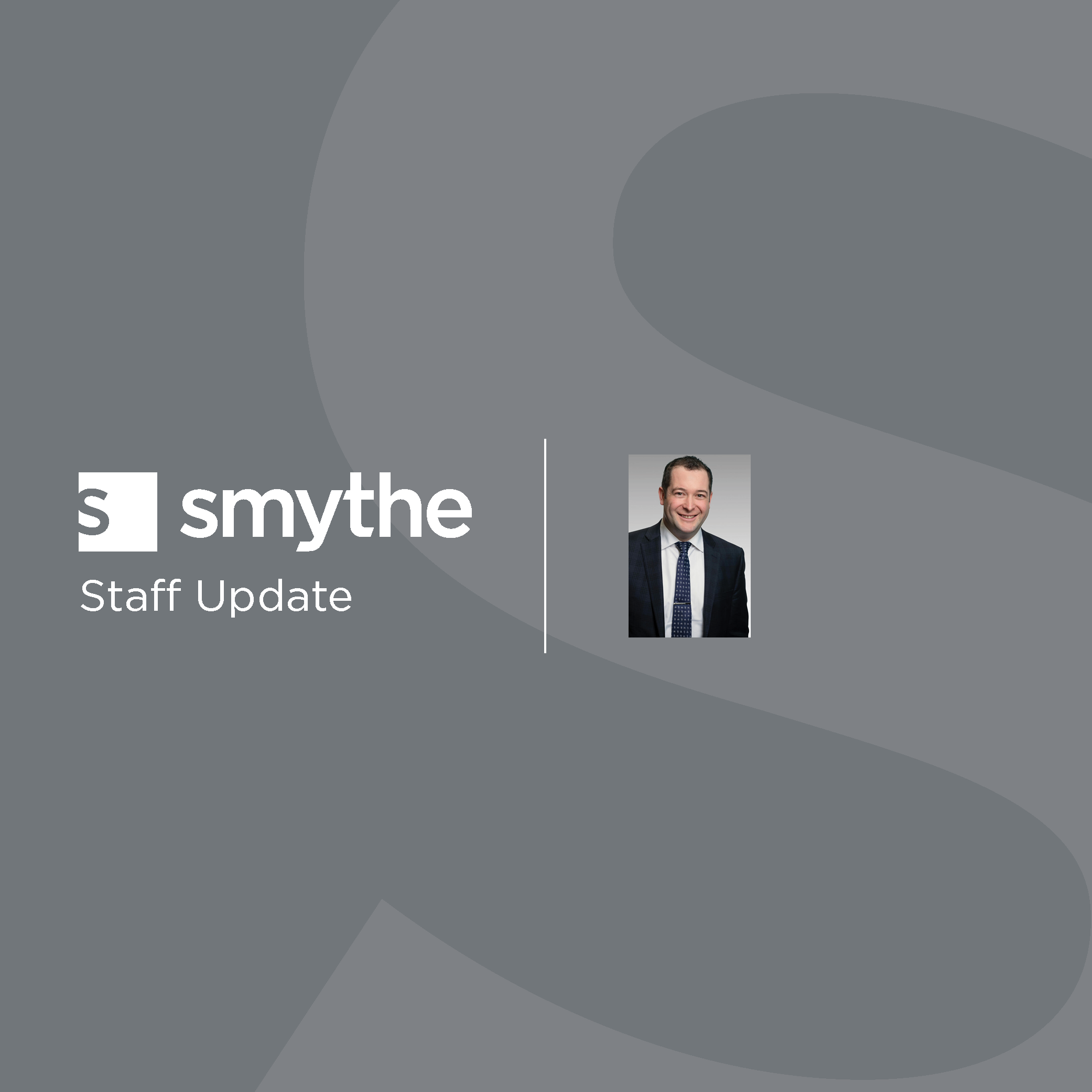 VANCOUVER, BC – January 2019 – Smythe LLP (Smythe) is pleased to welcome Ben Capps, CPA, CA to the partnership effective January 1, 2019.
Ben started at Smythe in 2011 as a manager and was promoted to senior manager in 2015. His primary focus at the Firm is providing accounting and advisory services for private companies, local governments and not-for-profit organizations. Over the years, Ben has assisted clients in a wide variety of industries with corporate purchases and sales, year-end reporting, tax compliance and operational and family strategies including estate planning and owner remuneration.
"We look forward to welcoming Ben into the partnership after many years of hard work and dedication to the Firm," states managing partner, Bob Sanghera. "Ben has been an integral member of Smythe's Not-for-Profit Group and Private Company Group, as well as active in student recruitment and mentoring. His focus on client relationships and expertise in his specialized areas has made him an important part of our Firm's management team, and we are confident he will be a valued asset to the Firm as partner in the years to come."
As partner, Ben will continue to assist Smythe's clients with their operational and accounting needs, helping them achieve success in their business endeavors.

Please join us in welcoming Ben to the partnership.
About Smythe LLP
Smythe LLP is a full-service accounting firm recognized for exceptional work in the areas of assurance, Canadian and US taxation, valuation, insolvency and business advisory services in Vancouver, Langley and Nanaimo. Our clients include private and public companies, family-owned businesses and not-for-profit clients. Our skilled audit, tax and advisory specialists are a diverse team of professionals – many of whom are experts in the real estate and construction, mining and resource, insurance and technology industries across BC and Canada-wide.
Smythe Media Contact
Kaylee Leitch
Marketing Specialist
D: 604 694 7523 T: 604 687 1231 E: kleitch@smythecpa.com