Smythe welcomes Two Senior Managers and Three Managers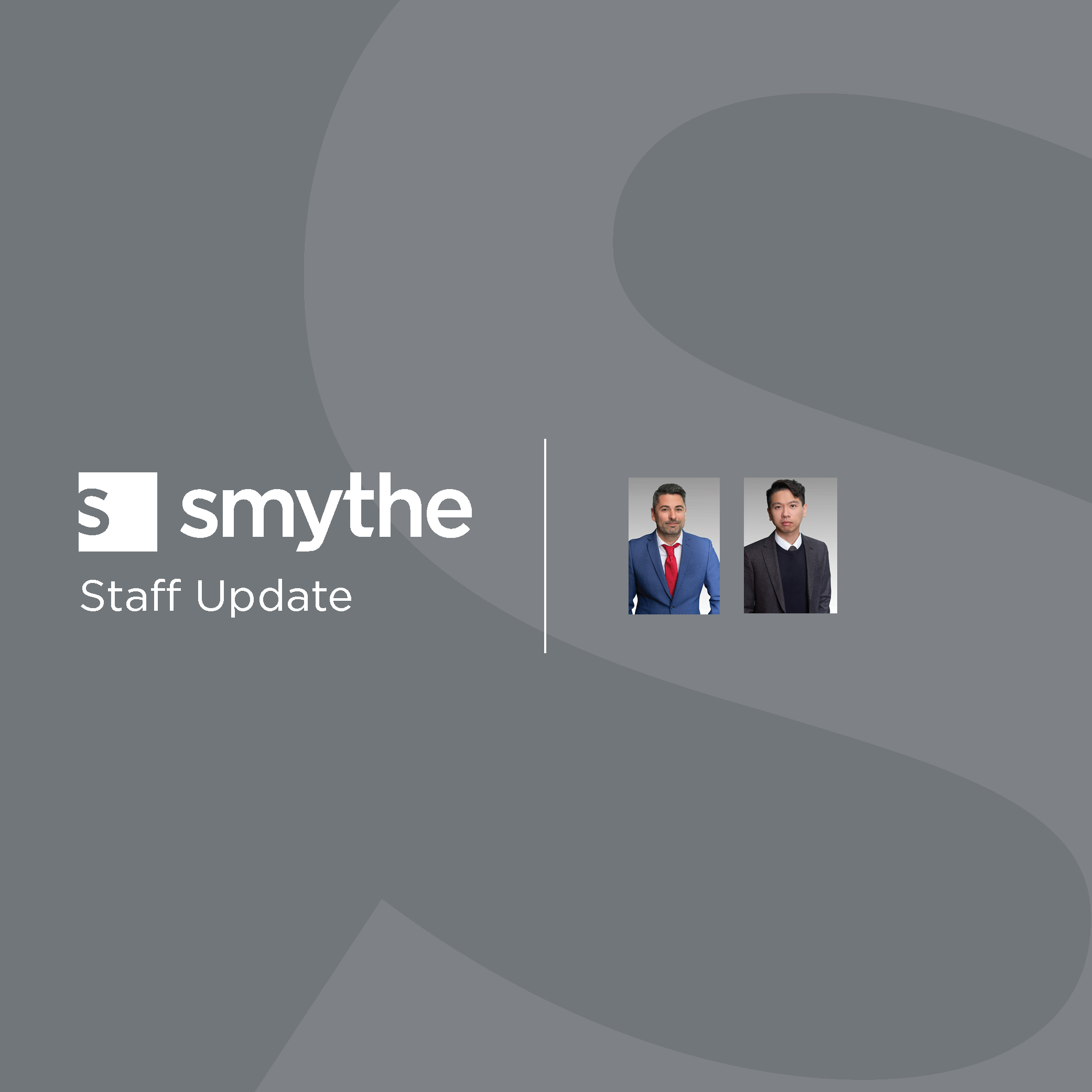 VANCOUVER, BC – November 2018 – Smythe LLP (Smythe) is pleased to welcome two senior managers and three managers to their downtown Vancouver and Langley offices.
Our new senior managers include:
Robyn Campbell, CPA, CA, joins Smythe after spending 12 years at national firms. Robyn's focus at the Firm is providing exceptional service to private clients with regards to their Canadian corporate, trust, personal income tax planning and compliance matters.
Aaron Dawes, CPA, CGA, joined the Firm in October 2018 after spending more than ten years at a national firm. Aaron's focus is on providing Canadian and US tax assistance to personal tax clients, as well as providing cross-border and expatriate tax consulting to companies.
Our new managers include:
Denise Jansen, CPA, CGA, joined Smythe's Langley office in August 2018 after spending more than 15 years at firms across the Fraser Valley. Denise works closely with a variety of privately-owned businesses, focusing mainly on the supply-managed agriculture and construction sectors.
Michael Ng, CPA, CA, joined Smythe in August 2018 after working at mid-sized and big four accounting firms for the past ten years. Michael's focus at the Firm is on providing assurance, accounting, advisory and taxation services to privately-controlled companies, owner-managed businesses and not-for-profit organizations operating across a variety of sectors.
Heroshi Tada, CPA, CA, joined the Firm after spending seven years at a mid-sized accounting firm in Vancouver. He specializes in providing assurance services to public and private companies in a variety of sectors, including mining, technology and manufacturing.
About Smythe LLP
Smythe LLP is a full-service accounting firm recognized for exceptional work in the areas of assurance, Canadian and US taxation, valuation, insolvency and business advisory services in Vancouver, Langley and Nanaimo. Our clients include private and public companies, family-owned businesses and not-for-profit clients. Our skilled audit, tax and advisory specialists are a diverse team of professionals – many of whom are experts in the real estate and construction, mining and resource, insurance and technology industries across BC and Canada-wide.
Smythe Media Contact
Kaylee Leitch
Marketing Coordinator
D: 604 694 7523 T: 604 687 1231 E: kleitch@smythecpa.com