Update on Enforcement Actions from CPAB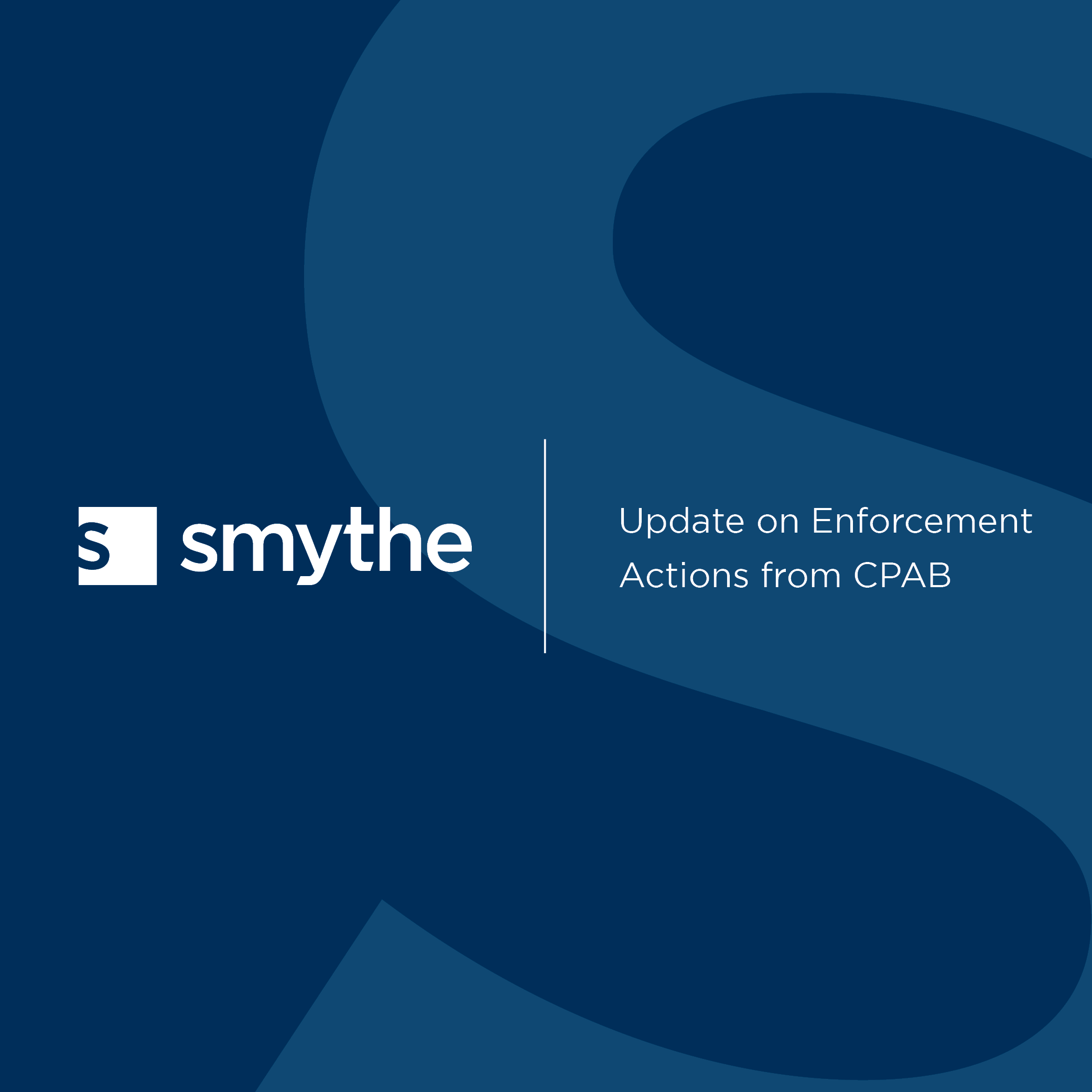 On May 9, 2023, the Canadian Public Accountability Board (CPAB) published a public censure of Smythe on its website, detailing results of an inspection conducted over 2021 and 2022, as well as remedial actions it has requested Smythe to undertake, which typically involve the reassessment of related audit documentation. None of the findings noted by the CPAB in 2022 have led to restatements of the financial statements.
The CPAB regulates audits of publicly traded organizations in Canada only (private entities are not CPAB's jurisdiction). According to the CPAB's 2022 report, Smythe is one of 13 firms in total (compared to nine firms in 2021) that are under enforcement. As of May 17, 2023, the CPAB has not published further details about enforcement actions against any of these firms, other than Smythe.
The restrictions imposed by the CPAB only affect Smythe's ability to take on new public company audit clients until the censure is removed. Smythe currently has no restrictions on accepting new Private Enterprise, Not-For-Profit Organization, or Pension & Benefit Plan clients. In this space, we are regulated by the Chartered Professional Accountants of BC (CPABC), whose inspections we have passed with no significant findings.
Instead of appealing the results presented in the CPAB report, as a Firm we have chosen to dedicate our resources to improving our audit quality. Some of these measures have already been implemented over the past 12 months and others are currently in progress. We are meeting with the CPAB regularly to address the issues identified, and work towards removing the client acceptance restriction.
We take the trust our clients place in us very seriously and we will work hard to maintain that trust. Continuous improvement has always been part of our ethos, and we will continue to put our best foot forward for every engagement.