Smythe Welcomes New Controller and Manager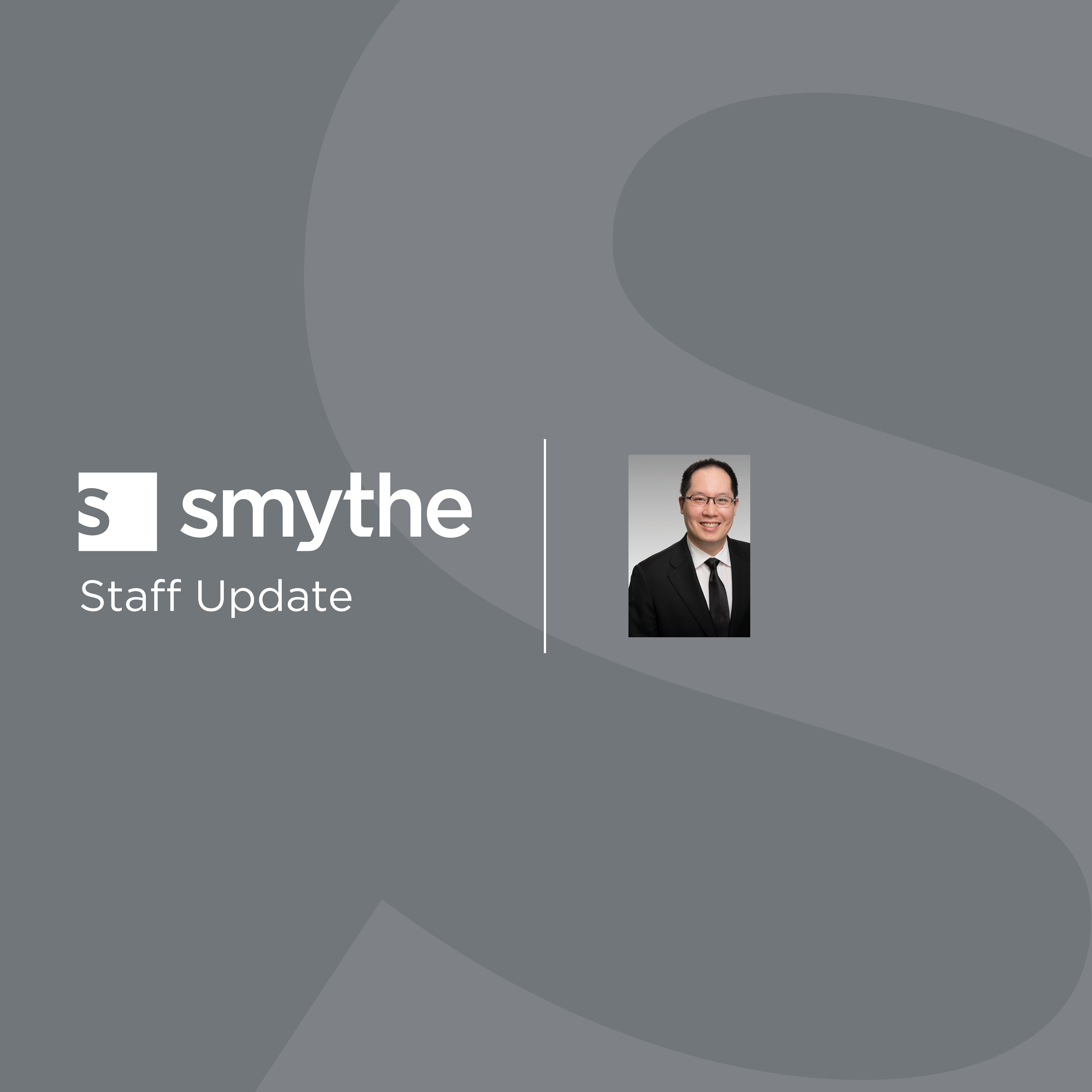 FOR IMMEDIATE RELEASE – January 23, 2020
VANCOUVER, BC – Smythe LLP (Smythe) is proud to welcome a new controller and manager to its downtown Vancouver office.
Derrick Fung, CPA, CGA, joined Smythe with over eight years of internal accounting and reporting experience in mid-sized professional service firms. From recording the books to managing month and year ends, he has seen corporate accounting from bottom to top.
Dorothy Celis joined Smythe in January 2020 after working at a big four firm and other mid-tier accounting firms in Singapore, the United States and the Philippines. Dorothy will provide audit, assurance and advisory services to public and private companies, as well as not-for-profit organizations across various industries.
"We have added highly qualified resources to running our practice," said Human Resources Partner, Herve Leong-Chung. "With Derrick taking care of business internally, our client-facing resources will have more capacity. Additionally, we continue to bolster those client-facing resources with the most recent addition being Dorothy."
Please join us in welcoming Derrick and Dorothy to the Smythe team.
About Smythe LLP
Smythe LLP is a full-service accounting firm recognized for exceptional work in the areas of assurance, Canadian and US taxation, valuation, insolvency and business advisory services in Vancouver, Langley and Nanaimo. Our clients include private and public companies, family-owned businesses and not-for-profit clients. Our skilled audit, tax and advisory specialists are a diverse team of professionals – many of whom are experts in the real estate and construction, mining and resource, insurance and technology industries across BC and Canada-wide.
– 30 –
Kaylee Leitch
Marketing Manager
E: kleitch@smythecpa.com
D: 604 694 7523
T: 604 687 1231