Smythe LLP Announces New Addition to Partnership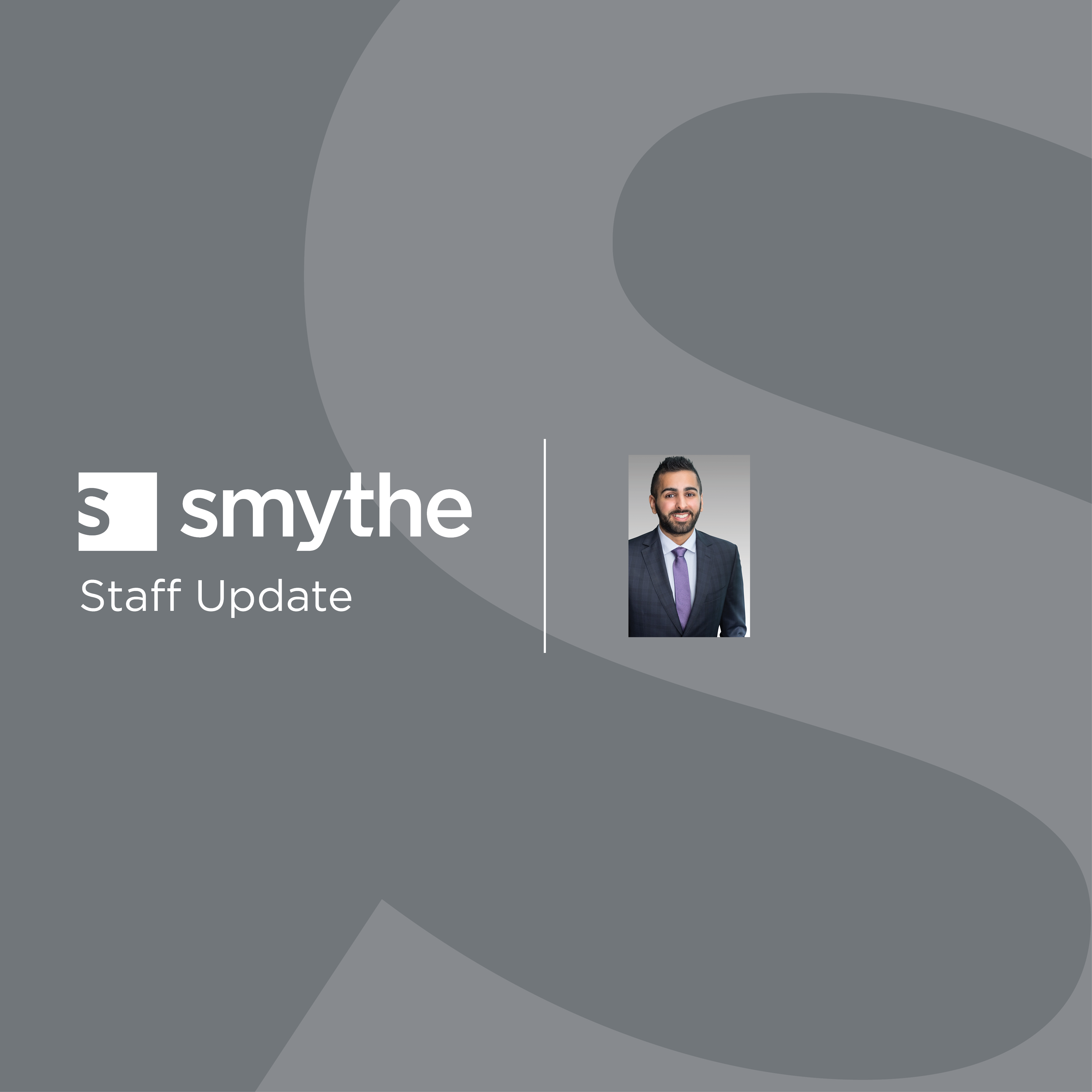 VANCOUVER, BC, January 5, 2023 – Smythe LLP is proud to announce that Gagan Ahluwalia has accepted an invitation to join the Firm's partnership, effective January 1, 2023.
Gagan joined the Firm in 2013, starting his career working in the Private Company Assurance Practice. Since joining the Advisory team in 2017, Gagan has worked extensively with privately owned businesses across a range of industries, with a focus on the property and casualty insurance space. Gagan's expertise includes succession and exit planning, advising on all aspects of mergers and acquisitions (M&As) and preparing formal business valuations. In his new capacity as Partner, Gagan will continue to build the profile of the Firm's Advisory Group.
"We are extremely pleased that Gagan has accepted our invitation to join the partnership," said Alex Wong, Partner and Advisory Group Lead at Smythe. "Having worked closely with him over the last five years, I'm well aware of what an asset he is to our Advisory team; he exemplifies our Firm's values, and we look forward to his contributions as a Partner at Smythe."
"I'm grateful for the opportunity and excited to join the partnership at Smythe", said Gagan. "The partners at the Firm are forward-thinking leaders and I'm looking forward to being a part of what comes next. A special thank you to Mike Berris and Alex Wong for their guidance and support over the years."
About Smythe
Smythe LLP is a leading professional services firm with offices in Vancouver, Langley and Nanaimo. Since 1980, Smythe has assisted clients in BC, Canada and across the border with their accounting, assurance, taxation, insolvency and advisory needs. Smythe's clients include private, public, family-owned and non-profit organizations across a wide range of industries. Smythe is also a member of Allinial Global, one of the largest international accounting networks.
The firm's diverse team comprises over 200 individuals in both professional and support roles, all of whom work together to achieve our mission of building meaningful connections, providing expertise and delivering enduring value to our clients.
For more information, please contact:
Sara Wasiuta 
Senior Marketing & Communications Manager  
E: swasiuta@smythecpa.com