Smythe LLP Welcomes New Partner David Keyworth to Langley Office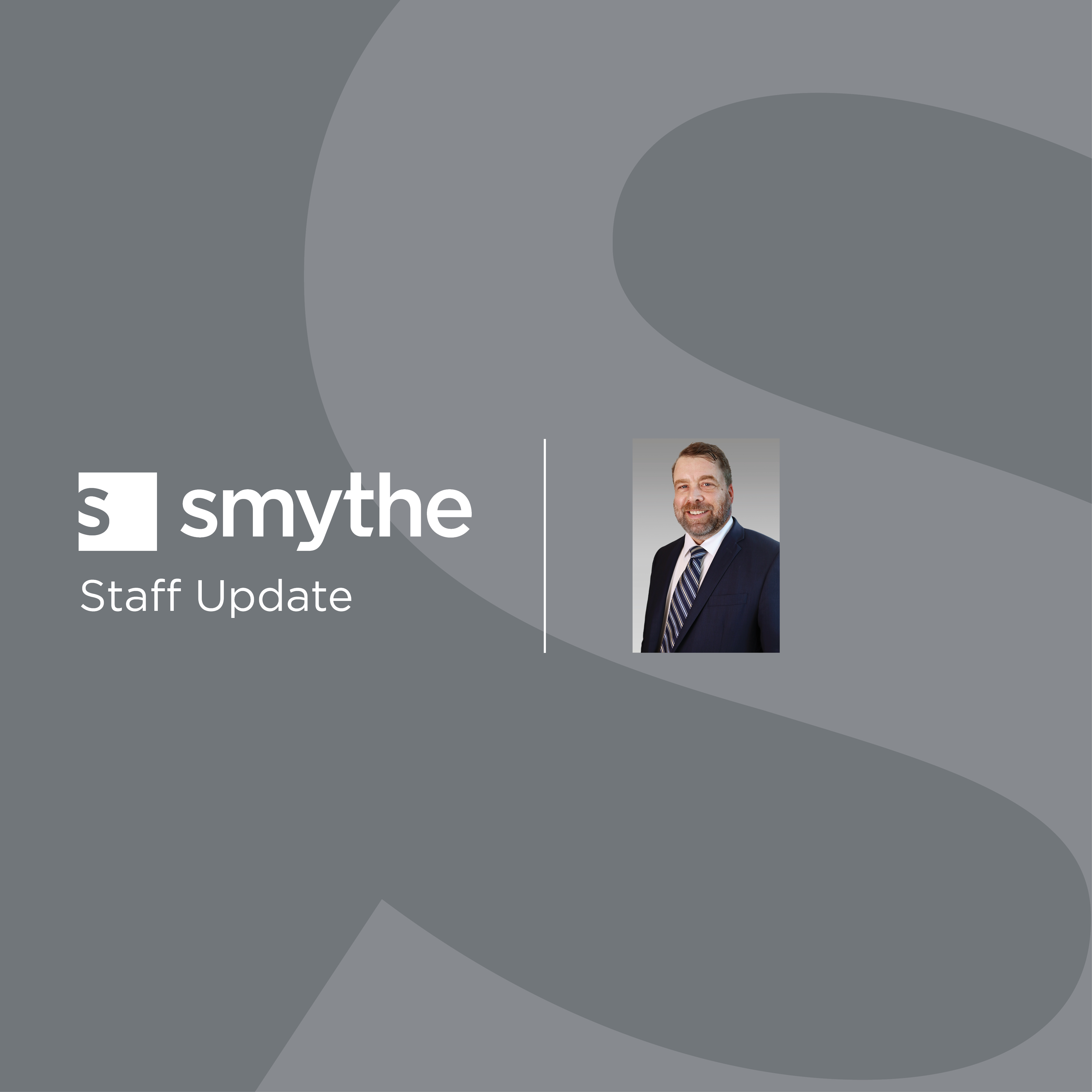 VANCOUVER, BC, August 17, 2023 – Smythe LLP, one of BC's leading professional services firms, is excited to announce the addition of David Keyworth to its partnership. This strategic move reflects Smythe's commitment to enhancing its expertise and providing exceptional value to the firm's accounting and assurance clients, while also boosting its presence in the Fraser Valley.
David brings a wealth of experience and a proven track record of success to Smythe. With over 25 years of industry experience, David has consistently demonstrated a deep understanding of the unique needs of privately owned companies across a range of industries, including industrial equipment, technology, aviation, education, and manufacturing. In his previous role as a Partner of a Big Four firm, David's focus was on improving the quality of the services provided to clients, which aligns seamlessly with Smythe's core values and mission.
"The partners at Smythe are thrilled to welcome Dave to our ranks," said Bob Sanghera, Smythe's Managing Partner. "Dave's impressive background and extensive industry knowledge will undoubtedly enhance our firm's capabilities and help us better serve our clients. The addition of Dave's expertise reflects our ongoing commitment to delivering excellence and innovation in everything we do, and we are excited about the potential for Dave to strengthen our presence in the Fraser Valley."
David expressed his enthusiasm about joining Smythe, stating, "I am very excited to be joining Smythe, a firm that shares my passion for providing exceptional value to owner-managed companies. I am excited to contribute my experience and insights to further elevating Smythe's exceptional client experience."
About Smythe
Smythe LLP is a leading professional services firm with offices in Vancouver, Langley and Nanaimo. Since 1980, Smythe has assisted clients in BC, Canada and across the border with their accounting, assurance, taxation, insolvency and advisory needs. Smythe's clients include private, public, family-owned and non-profit organizations across a wide range of industries. Smythe is also a member of Allinial Global, one of the largest international accounting networks. 
The firm's diverse team comprises over 200 individuals in both professional and support roles, all of whom work together to achieve our mission of building meaningful connections, providing expertise and delivering enduring value to our clients.